About us
The exclusive Van der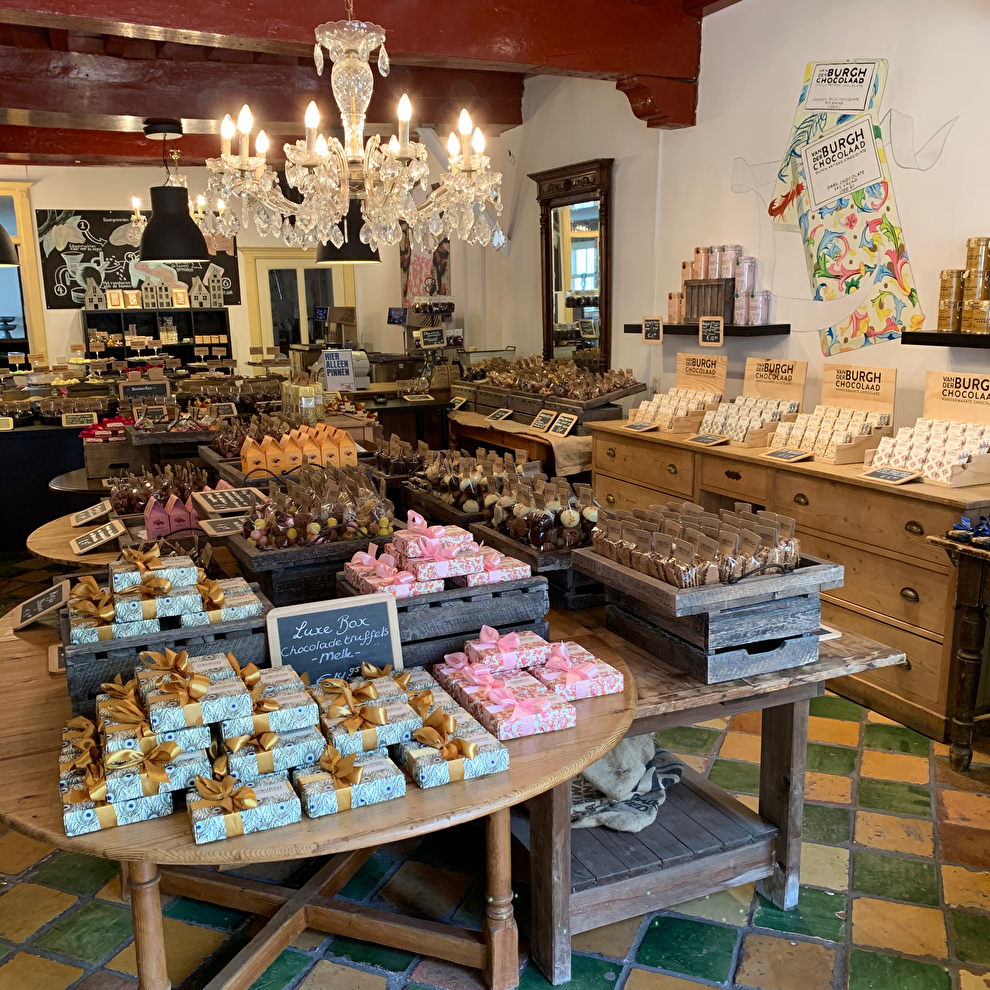 Burgh Chocolaad was founded in July 2011 as a result of an extensive search in the Netherlands for hand-processed chocolate bars. We discovered a number of small producers who make chocolate bars of sublime quality chocolate, but that was it. Triggered by good friends and the challenge of bringing beautiful, hand-processed chocolate bars to the market, we started small at home in 2011. At first we made some chocolate bars for our friends and acquaintances, but when our bars started selling in stores things started changing fast. Our chocolate was soon discovered and appreciated by an ever-increasing public, which led to us not being able to continue to make our product at home for much longer. In August 2012, we moved to a beautiful building in the historic city center of Delft. Here, the public got to know us further and this resulted in an even stronger growth.
Our passion and dedication was greatly appreciated and did not go unnoticed. For example, we are very proud of our collaboration with KLM, who have provided countless passengers with our chocolate since 2012. In 2014 we had to move again because our space was (again) too small. We found another, even more beautiful, historic building in Delft (built in 1585). Currently more than 150 resellers (also in Germany and Belgium) sell our chocolate. We are proud of our delicious and beautiful bars and continue to work with great passion and dedication on premium quality. Chocolate should always be a gift! We are also convinced that a product has much more experience when you can see where and how it is made. With us, therefore, no production behind closed doors, but simply see how we process and package our chocolate by hand.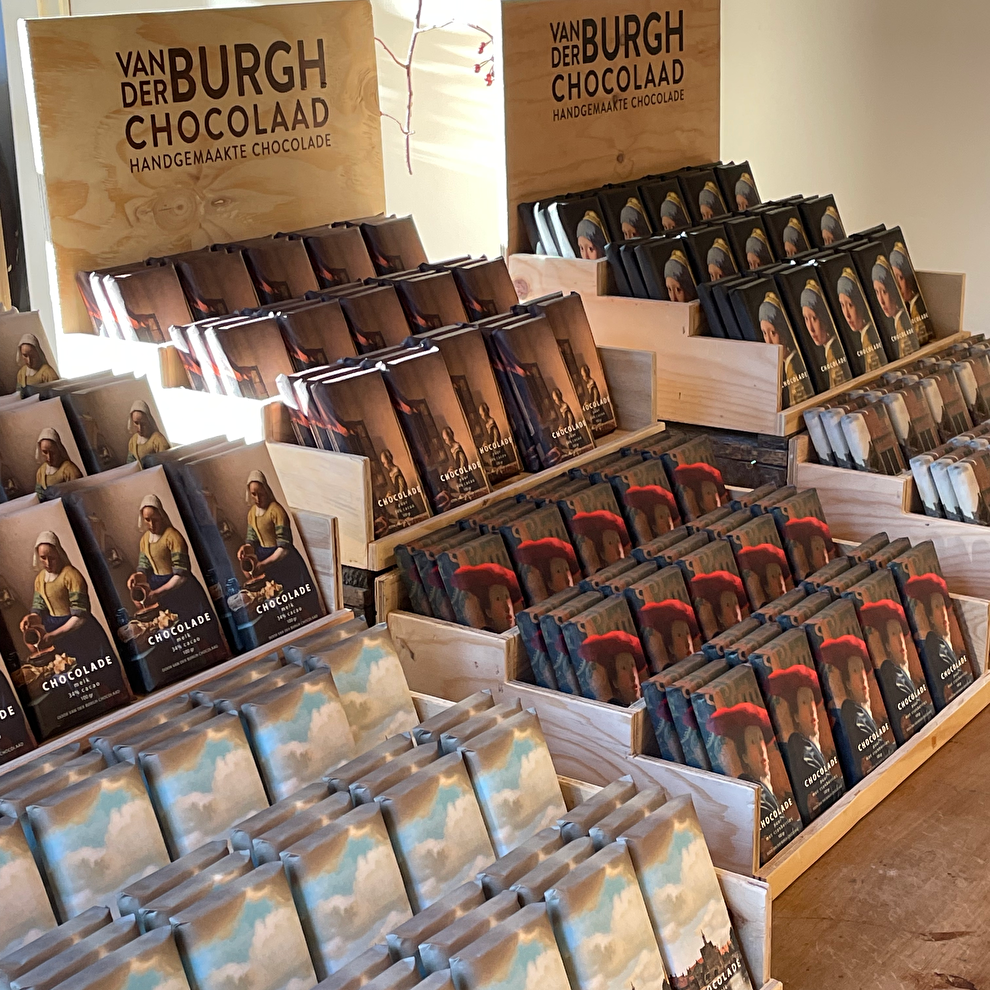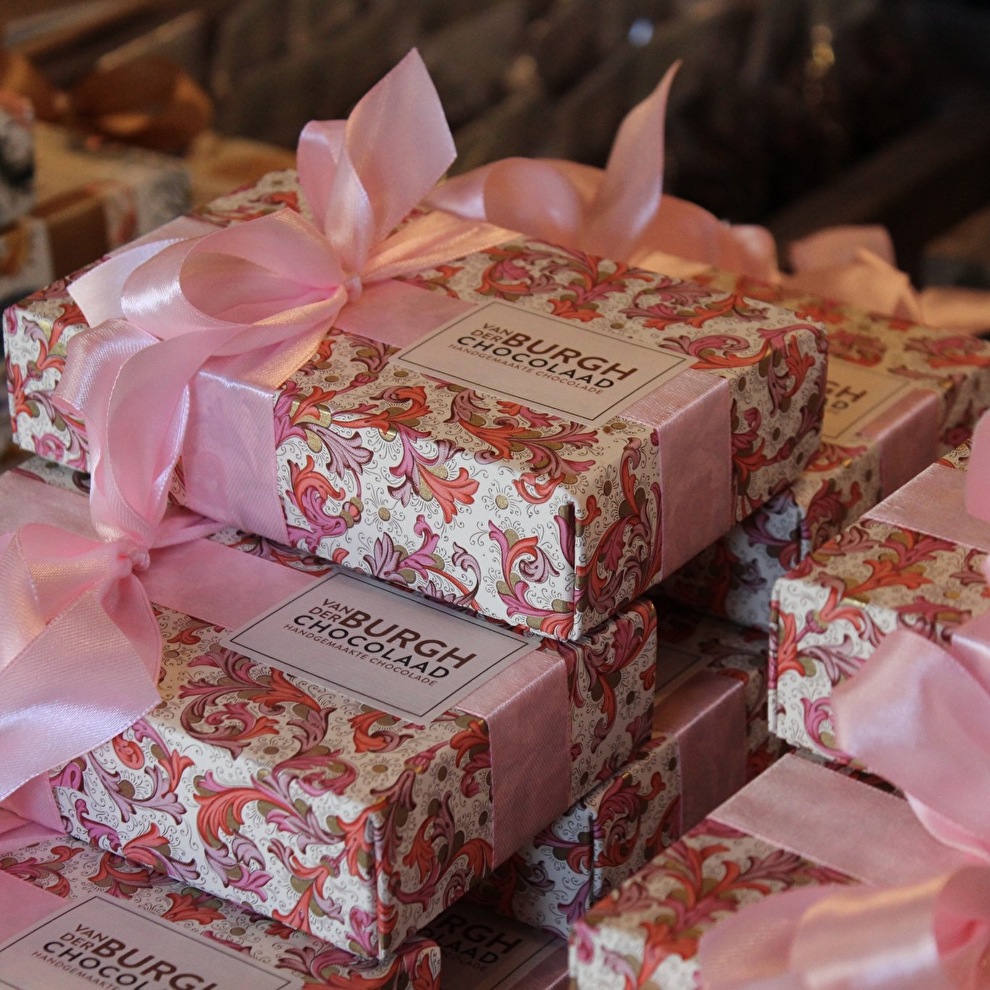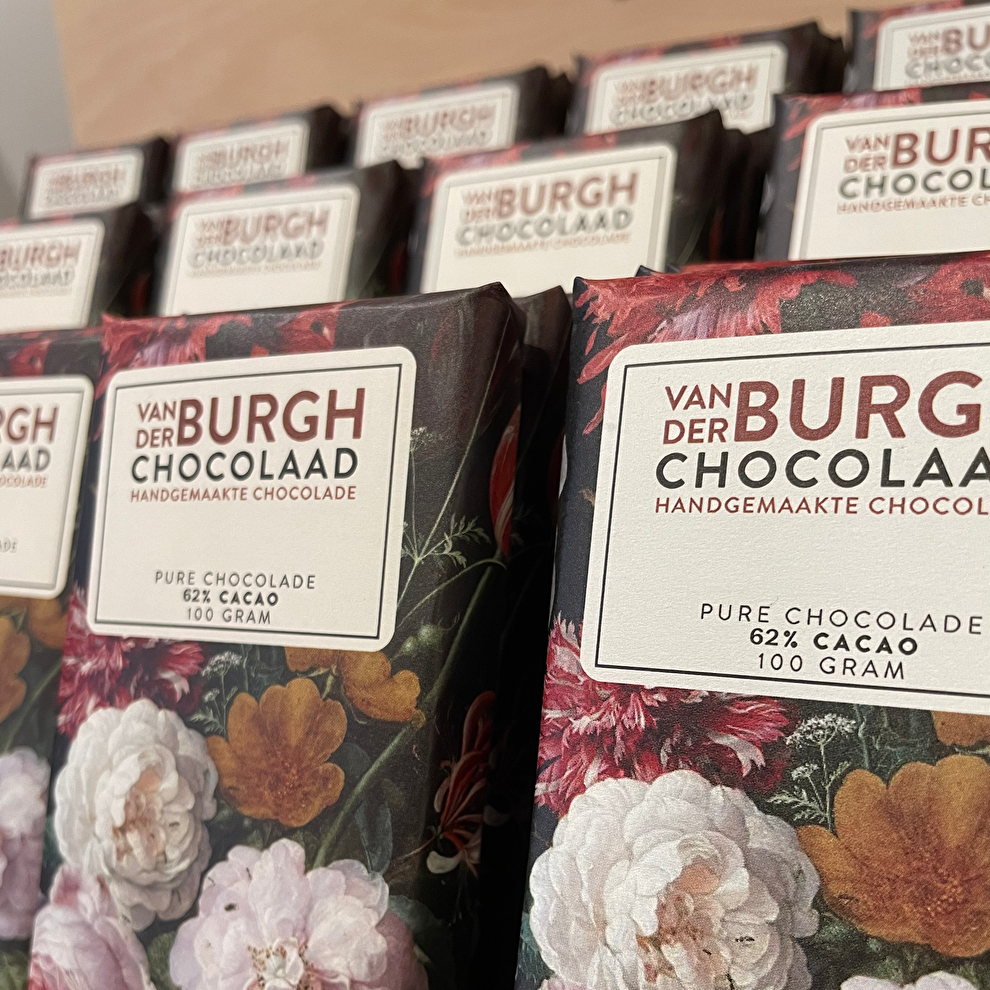 Our products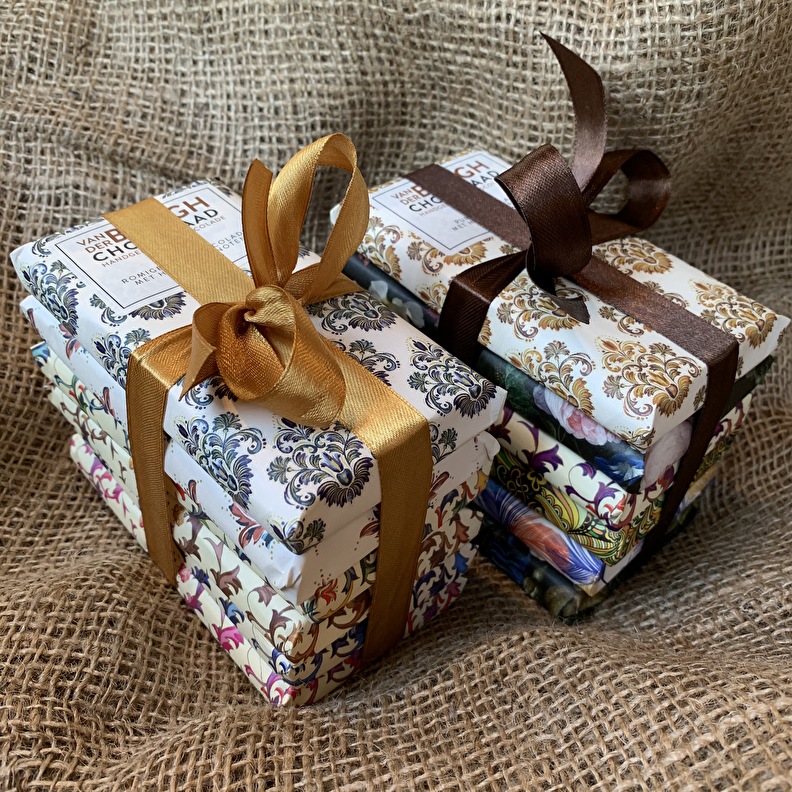 We think it is very important that our chocolate is grown sustainably. For us, sustainable renovation means that this goes further than just 'fair trade'. Of course 'fair trade' is very important, but not nearly enough. We are convinced that our company can only flourish if it puts its social and environmental impact at the heart of the making of our chocolate products. By purchasing Valrhona's couverture (still to be processed) chocolate, we opt for responsible chocolate that is 100% traceable and comes directly from 17,215 producers whom we support in applying good social and environmental practices. Valrhona is the story of its people, after all. Its strength lies in the bonds Valrhona forges between producers, employees and customers, which help cocoa producers improve their livelihoods and enable us to unleash our creativity in an increasingly sustainable way.
Van der Burgh Chocolaad also has a range of delicious chocolate bars for vegans. Our classic dark chocolate bars are 100% suitable for a vegan lifestyle. These premium chocolate bars do not contain any animal-derived ingredients and are therefore perfectly suitable to enjoy in a vegan diet.
Shop our products: