Christmas 2020
It's almost that time again. The Christmas season. A joyfull time. Cold weather, short days and long evenings. A wonderful time to enjoy together in a cozy environment with candles, Christmas decorations, good food and drinks and a beautiful Christmas tree. Enjoy a delicious wine, a glass of good whiskey or cognac and, of course, delicious chocolate.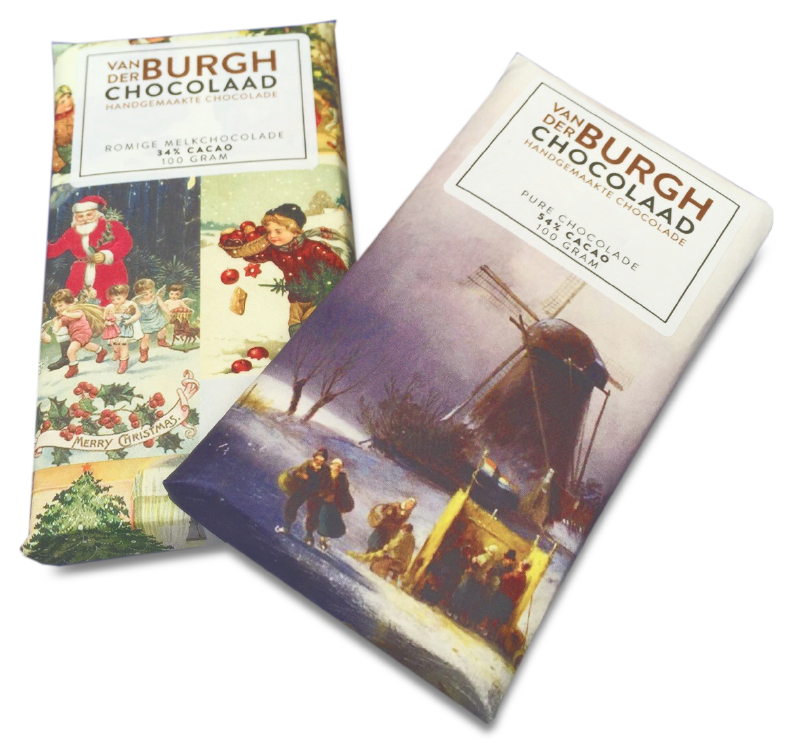 Especially for the Christmas season, Van der Burgh Chocolaad has developed delicious chocolate bars with beautiful Christmas wrappingpaper. Wrappings and flavors that really make you feel like Christmas. Scroll through the options or choose one of the deliccies under the 'shop' tab.
Languages

Nederlands
English
Shopping cart
No items in shopping cart.